How To Activate HG Bokashi Compost in Container:
Step 1 - Find Small Shallow Container (Like a Recycled Pastry Container) with Lid
Step 2 - Add a 2 Inch Layer Of Compost (Castings or Malibu or Coast Of Maine)
Step 3 - Sprinkle Thin Layer of HG Bokashi OG Blend Onto Top Of Compost
Step 4 - Mist Top Of Bokashi & Lid Well, Place in Dark Cool Spot
Step 5 - Check Every 24 Hours & Mist , After 48 - 72 Hours Microbes Should Be White & Fluffy
Best to Add Your Activated Compost Within 8 Hours After Microbes Are Fluffy & Active!
Check Out These Healthy White Worker Microbes Ready to Go Into a Feeding Water or Tea Brew.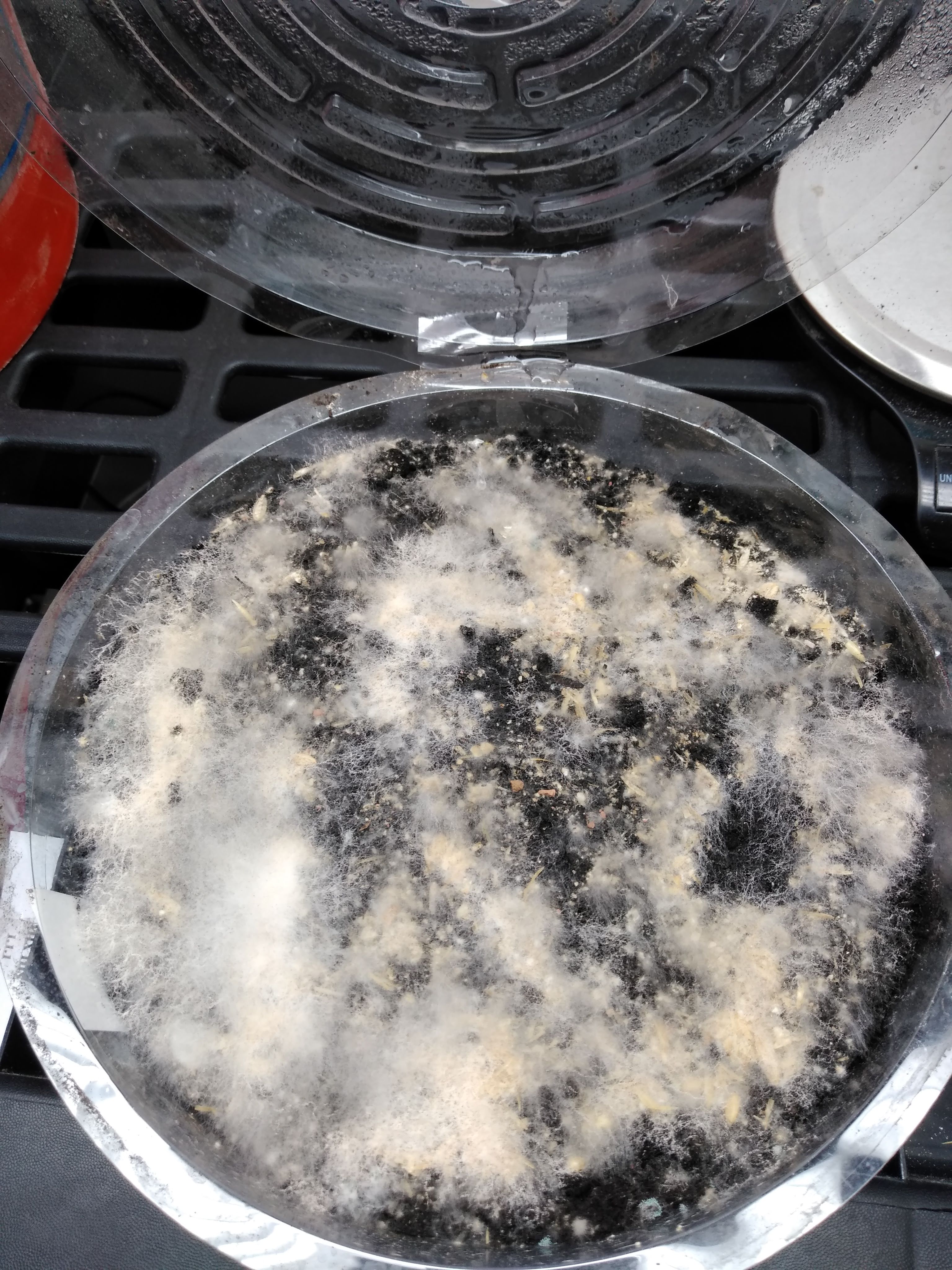 How To Activate HG Bokashi Original Blend in Different Compost in a Container For Active Microbes In Your Feeding Water!
Add HG Activated Compost to Your Pure Water to Create a Healthy Microbe Activated Tea Bursting with Healthy Microbes!
Growers Can Activate All Of Our Blends in Compost For Specific Tea Brews For Certain Times Of Plant Growth.
Hope Your Plants Enjoy The Microbes!